School Specialists
Tailor-made incentive and achievement programmes using beautifully crafted badges are now available at amazingly low cost.

By way of example, we can supply badges with your crest, together with description of achievement such as:
STUDENT OF THE WEEK/MONTH, etc, GOLD AWARD, PERSONAL BEST, ACADEMIC AWARD, SPORTS AWARD, CITIZENSHIP, EXCELLENCE, FOR SERVICE, and any other description you can imagine. Having the school crest included lifts these badges out of the ordinary and students wear them with great satisfaction.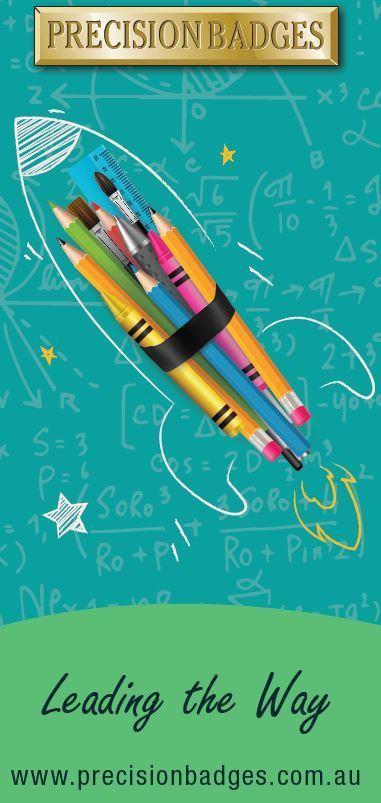 Our latest 2023 School Brochure can be downloaded here (5.5MB PDF file).
Our customised name and title badges have become hugely popular since their recent introduction. Complete with individual names and titles plus the school crest, while featuring enamel colours over lightweight brass, they can boost a school's image in the community and foster a sense of pride among students -at a surprisingly low cost.
School Title Bars
We have the largest collection of titles in Australia. There are over 500 so we can't display them all here but feel free to download the full list in PDF format (217k). We probably have the title you need. If not, we can make you a new title when you order as few as 25 of your own unique bars.

Most badges are 38mm x 8mm, with an optional sizing of 30mm x 7mm, have a brooch pin fitting, enamel colours with gold or silver lettering, and a hard resin coating.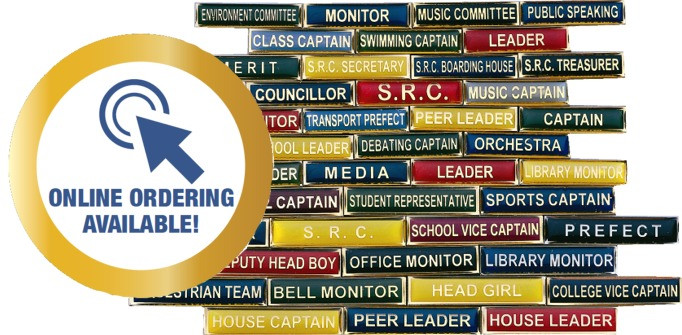 Order your school or club title bars directly online. Select your title, style of title, colour and quantity and let us do the rest.


The more common titles are available from stock in red, blue, green or yellow enamel.
Wholesale pricing is available to verified resellers.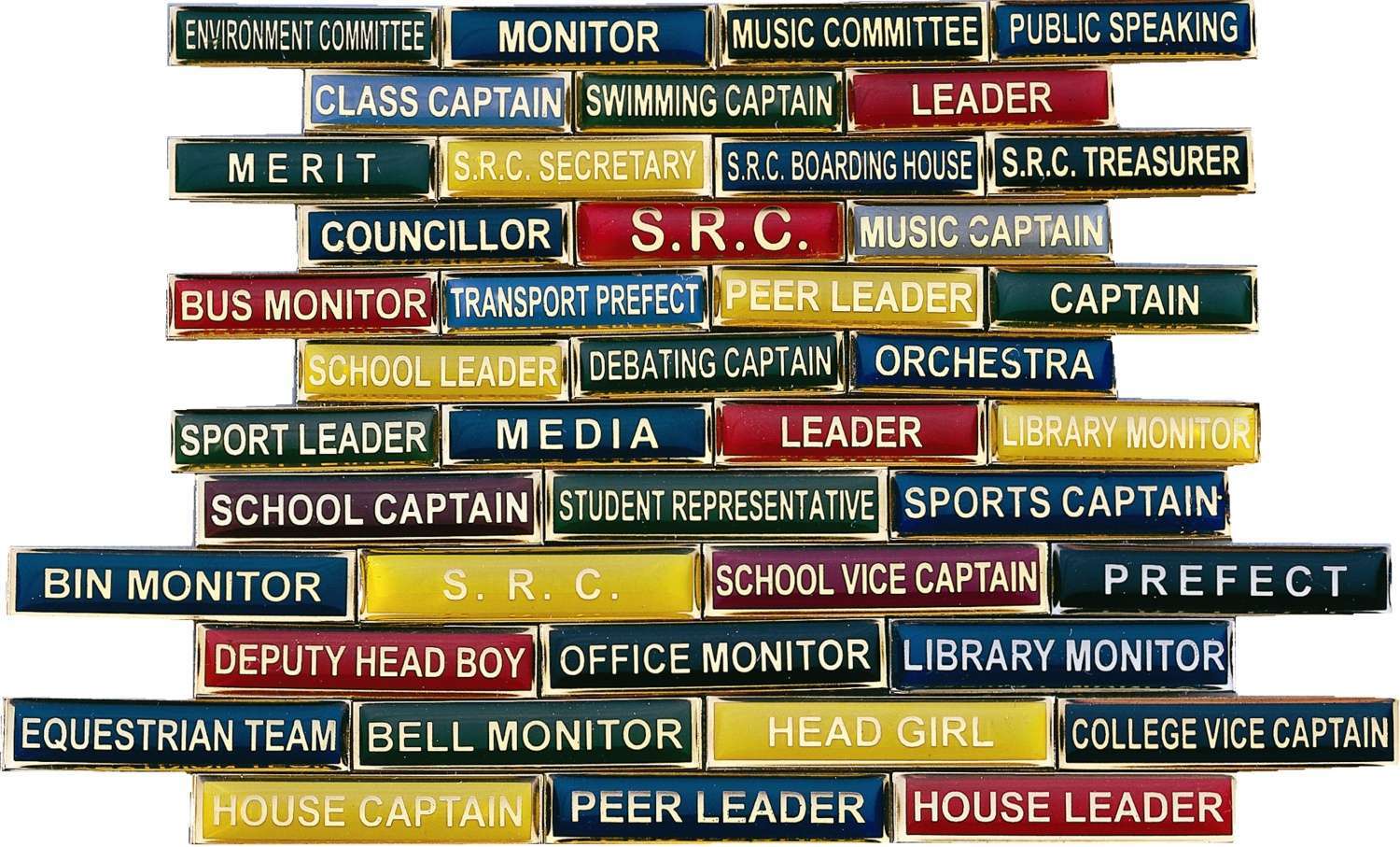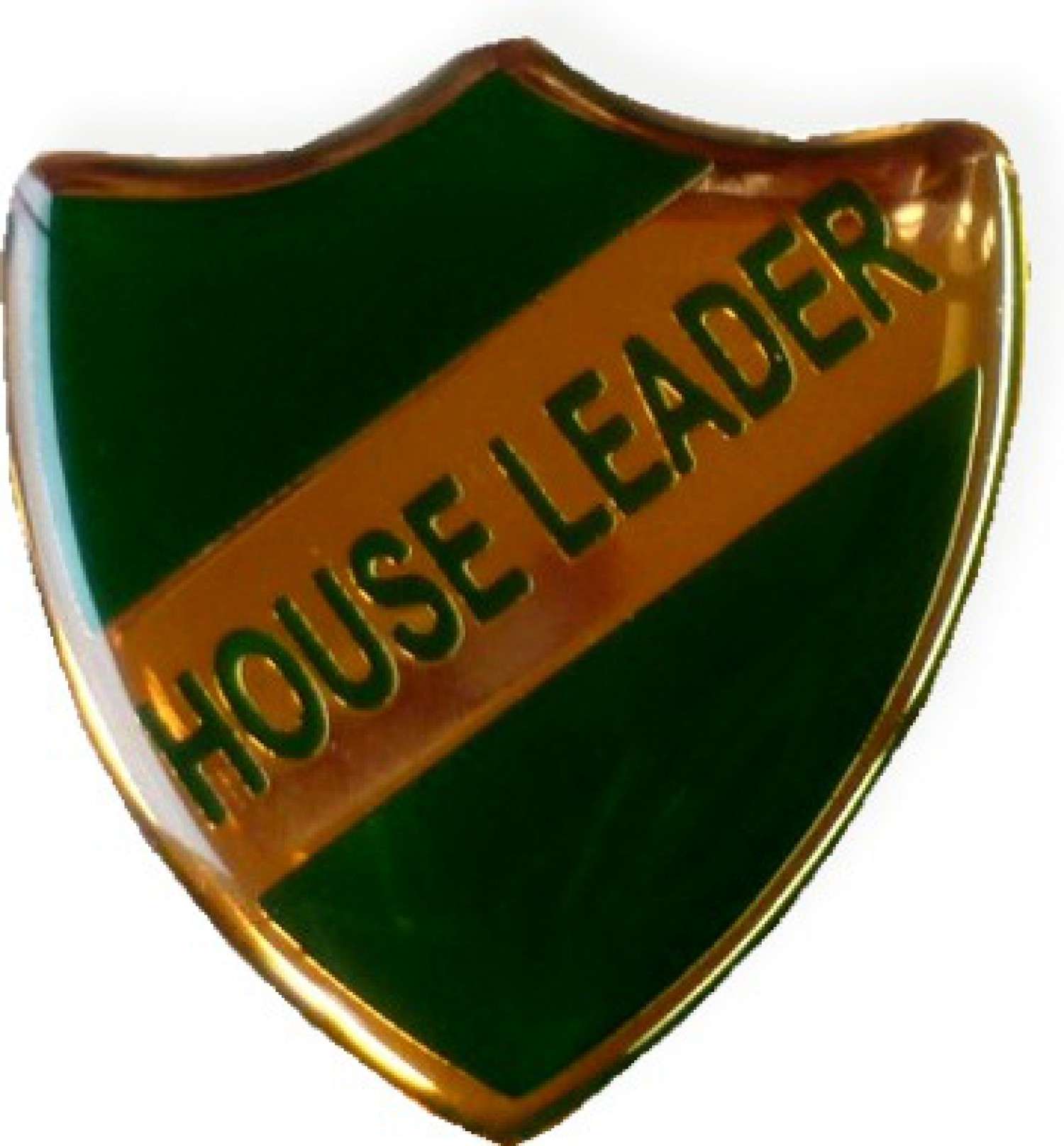 Our shield shape is only available in some titles.
Our flexibility allows for your staff badges to be readily distinguishable from those of students, even from a distance. For example, this can be achieved by way of different shaped badges or different background colours, etc.

There are so many possibilities available, and you can be sure that whatever your incentive and achievement programme, we will help you put it into effect in the most cost effective manner. Please contact us for an obligation free consultation.

PS: Please remember our free tooling offer for your school lapel badges and also our range of over 500 traditional title bars.
Click on through to our School Title Bars quote request page.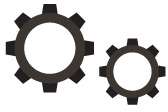 Precision Badges have the latest manufacturing technologies enabling us to produce the widest variety of quality badge types on the market today. We're the Australian owned and operated company to trust when you want quality badge products and friendly, helpful service. We've complied a list of frequently asked questions relating to getting your own badges made. read more
Lists & Catalogues

Please download and view our school title bars list or browse one of our print catalogues (all are pdf documents) to see for yourself the quality, workmanship and capabilities of Precision Badges.
School Title Bar List
Bowls Club Title Bar List
School Badge Brochure
Clubs Badge Brochure
Corporate Badges Brochure
Lanyards Brochure
Request a Quote
Quote Form
Contact Us
Call 1300 BADGES
Request a quote, email us with your questions or give us a call - Our 1300 BADGES number will put you in direct contact with the nearest office to your location.